Namo Tassa Bhagavato Arahato Sammasambuddhassa!
นะโม ตัสสะ ภะคะวะโต อะระหะโต สัมมา สัมพุทธัสสะ

Namo Tassa Bhagavato Arahato Sammasambuddhassa!
นะโม ตัสสะ ภะคะวะโต อะระหะโต สัมมา สัมพุทธัสสะ


Namo Tassa Bhagavato Arahato Sammasambuddhassa!
นะโม ตัสสะ ภะคะวะโต อะระหะโต สัมมา สัมพุทธัสสะ


to Thai Buddha Amulets Empire ....

your divine spiritual journey begins here ....
| | |
| --- | --- |
| | |
Over 30 years now I am studying Thai Buddhism and especially about the spirits and beliefs in buddha amulets (thai buddha amulets) which have been blessed from respected monks. It is not necessary to mention that over all the belief in the power and spirit in genuine amulets in the Thai society (a small percentage of Thai's are not Buddhists) is very strong. So there is nearly no Thai-buddhist found, who is not wearing at least one amulet and often in addition some other blessed Buddhist items (like one or several plakkiks or takruts) which should help in the daily life. The history of Thai and Thai-Khmer Buddha amulets is very old and goes back to the Siam kingdoms of Sukhothai and Ayuttaya (Khmer art and culture, which have there roots in Hinduism, influenced these kingdoms very strong).

In the Buddha's life, beginning from birth to enlightenment to death is entwined with the scriptures based on his teachings and combination of all; they form the core of the Buddhism tradition. The Buddha's doctrine was not recorded during his lifetime but there are common key events that are reiterared through images, description paintings, carvings and sculptures. The life of the Buddha and his teachings spread through the sacred art of Thailand, a country globally well-known for its traditional and beautiful interpretation of Buddhist art. We want to share more knowledge with Thai Amulets enthusiasts and wearers from different region and hope the establishment of our website would be beneficial to all Thai amulets enthusiasts and wearers.

The Buddha statues, Amulets, Takruts, Talismans shown in this website are our precious collection which have been blessed by respected monks. Each time we visited Thailand, Bangkok for sure we will bring home at least 6 - 8 items, needless to mention the Thai Amulets & Talismans.

Enjoy your journey !!!
Phra Buddha Chinnarat
Wat Yai is famous throughout Thailand for its golden sculpture of the Buddha called the Phra Buddha Chinnarat (Thai: พระพุทธชินราช). Many Thai people consider the Chinnarat to be the most beautiful Buddha portrait in Thailand. It depicts Buddha in the posture of submission. Several faithful copies of the Chinnarat are displayed in other temples, including Wat Benchamabophit in Bangkok and Wat Saranat Thammaram in Rayong. Also, the Chinnarat is depicted on the official seal of the Phitsanulok Province.
Phitsanulok is an important and historic city in lower northern Thailand and is the capital of Phitsanulok Province, which stretches all the way to the Laotian border. Phitsanulok is one of the oldest cities in Thailand, founded over 600 years ago.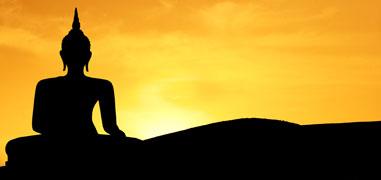 Thai Buddha Amulets Empire @ 2008. Disclaimer.
Thai Buddha Amulets makes every effort to present accurate information.
However, it does not guarantee the accuracy, completeness, efficacy, timeliness, or correct sequencing of such information.
The information should not replace any formal religious study. ~ aliciaLIEW @ aki
updated on 24 August 2011